Fun and delicious food can be found at Matt Basile's
Lisa Marie Restaurant
I knew Lisa Marie Restaurant would be not only fun to review, but also a fun one to write. I first met Matt Basile, owner of Fidel Gastro's Food Truck, Lisa Marie Restaurant, Rebel in the Kitchen on YouTube and last but not least a Weber barbecue rig named Pigs N Roses, when he was carting his wares from location to location. Matt was filming his TV show at the Leslieville Farmers Market and doing one of his famous 'Pop up's'.
His smile and energy are infectious, and I just love to be around both him and his partner in business and love the very talented Kyla Zanardi, who has been the art director of the shows, their fab photographer of their cookbook Street Dairies and so very much more.
Matt was in advertising, writing. It seems many great food businesses start from people in this field. It makes sense as they already have a great base in promotion. Off to Italy, Matt went with his Mom and he came back with a food concept called Fidel Gastro's. The concept took a year and a half to lock in, but once it was it flew.
His crazy meat-centric, full-on messy eats was something the public craved and loved. His creativity is so nuts, it just somehow works. Everyone gets to take part in menus, ideas and more. Once of his line cooks came up with my favourite dish, which started as a food truck sandwich.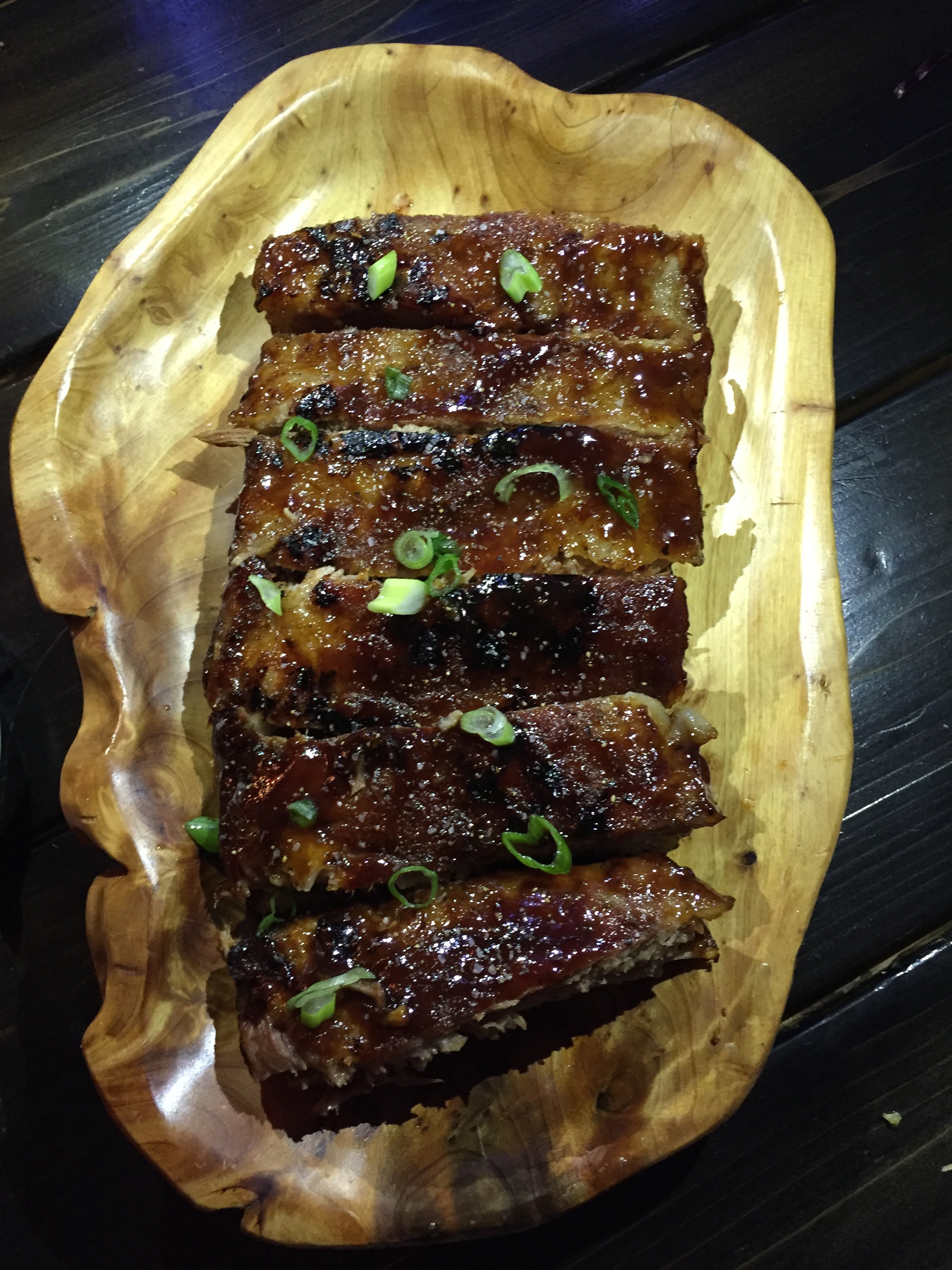 One day this cook was making family lunch, this is when all the staff take a quick break between or before service and eats. He made Korean chicken and Matt kept asking him; 'what is this sauce' and the answer kept coming back the same way; 'chicken sauce'. That's it, full stop.

This is now on the menu as Seoul Fried Chicken, and it is served with authentic kimchi.
What is cool about the restaurant is like every other part of Matt's puzzle, it came about in a very random way. Matt found a truck and then he needed to prep food for the truck. Picture this, his prep kitchen was in Scarborough, he fed the masses downtown and parked the truck in the Junction. This was just simply exhausting. So while Matt was looking for a kitchen to make all his food from, the Queen Street location came up for rent with a massive kitchen that could house both the food truck and the new restaurant. Matt wanted the food truck food and the restaurant food to be separate entities until this new menu that has been out for a few months.

Too many were asking repeatedly for stuff off the truck and, although Matt will never take the fun and crazy off the menu, he did respectfully bow to the demand for a few veggie-centric dishes to balance out all his wicked crazy dishes.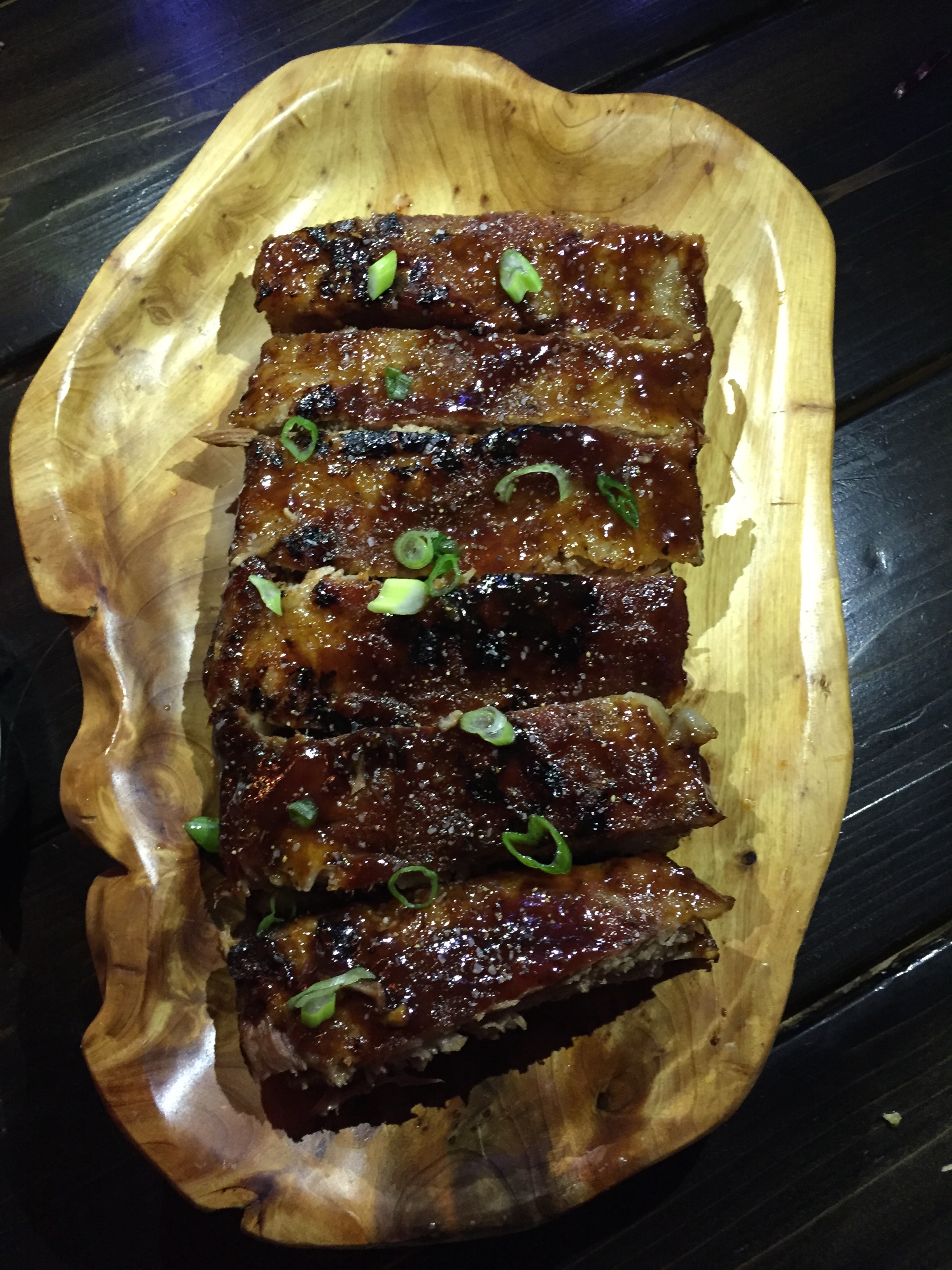 From this came a few of my personal heartthrobs: his Tuna Ceviche Nachos; raw marinated white tuna cubes, tossed with corn, cucumbers and avocado salsa topped with green onion crema and Beet Poke Salad; roasted purple beets with buttery Boston bibb, shaved fennel, pear, roasted nori, wasabi pea dust and a ginger sesame dressing.
I have a few others that I can't live without, that Seoul Chicken, silly addictive Pad Thai Fries and his Thai Green Curry Mac and Cheese.
Let's go backwards.
Pad Thai Fries are tossed in pad Thai sauce, topped with bean sprouts and served with lime wedges. The Green Curry Mac and Cheese is creamy, spicy goodness tossed in a homemade coconut curry sauce and topped with bean sprouts, cilantro, pickled jalapenos and lime wedges.
Lisa Marie is open for brunch three days a week. Weird, maybe but really fun. Weekends are a given and now there is Industry Brunch Mondays. It is chill and so nice to have a peaceful day to brunch. The greatest part of brunch is you can make a reservation, which is something most places do not do, and to me it is simply heavenly as I personally am not a line-up kind of gal.

I am personally addicted to the Shakshuka, a huge pan filled with the best sugo, loads of veggies and perfect runny eggs all served with grilled sourdough.
Matt is Italian and learned the fine art of tomato sauce making from Nonna, so the sauce is something you do not want to miss. I am not a sweet breakfast eater, but if you are, the S'mores Pancakes is your ticket to heaven. Hey Matt, why not make a mini dessert-sized order of these for peeps like me?
I am also a massive fan of the Bacon Explosion Eggs Benny with Jalapeno Hollandaise.
Every night of the week brings specials and most get booked like crazy. Good luck trying to get a table on Tuesday, which is Burgers, Beer and Bingo or Smoke Board Saturdays. The Board is a work of art and filled with a massive amount of house-smoked meat and sides that often include insane cornbread, coleslaw and yummy pickled treats. Here is the secret: it runs out quickly, but you can actually book it so yours is waiting for you.
My only big issue with Lisa Marie is the desserts, and they have been a thorn in Matt's side. He is working very hard to remedy this and I know soon I will be able to get my 'sweetdreams' that are as fun, delicious and wacky as the entire menu.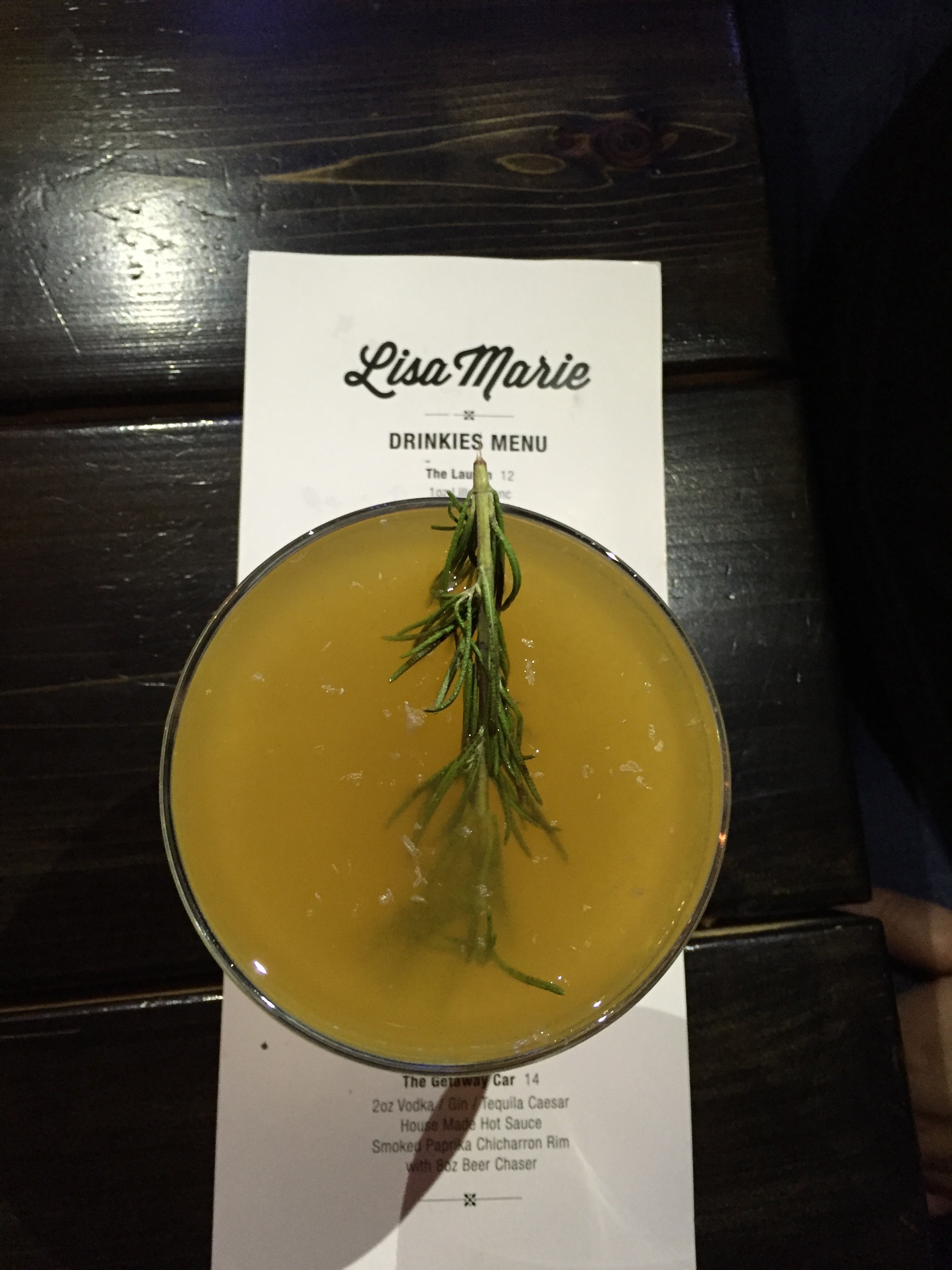 Come meet Matt, George the king of the bar and so many more great servers and characters. I promise you will have a ton of fun. Meet me for Industry Breakfast and 11 a.m. Station Cold Brew and Jamieson.

In the meantime, please let me know your thoughts and opinions and if you go to any of the restaurants I suggest, please tell me if you had fun.
Visit Lisa Marie:
638 Queen St. West
Toronto, ON
647. 748.6822
WEBSITE | TWITTER | FACEBOOK | INSTAGRAM