Chef Joanna Sable makes Italian Pesche, or Peaches, with #GreatHomeEthnicCook Jenny Arena from Fables and Focaccia blog
by Joanna Sable
Welcome to Jenny's home. The first thing out of her mouth was; "I had a few leftover Amerena cherries from making zeppole for San Giuseppe Day so I made you a crostata because I know you love cherries". Whenever you meet with A Great Ethnic Home Cook they are so very thoughtful, generous and kind and Jenny is no exception. "Oh, and by the way," she continues, "I whipped up a little of my Nutella Banana Bread because it is my 6 year old daughter Sophia's invention."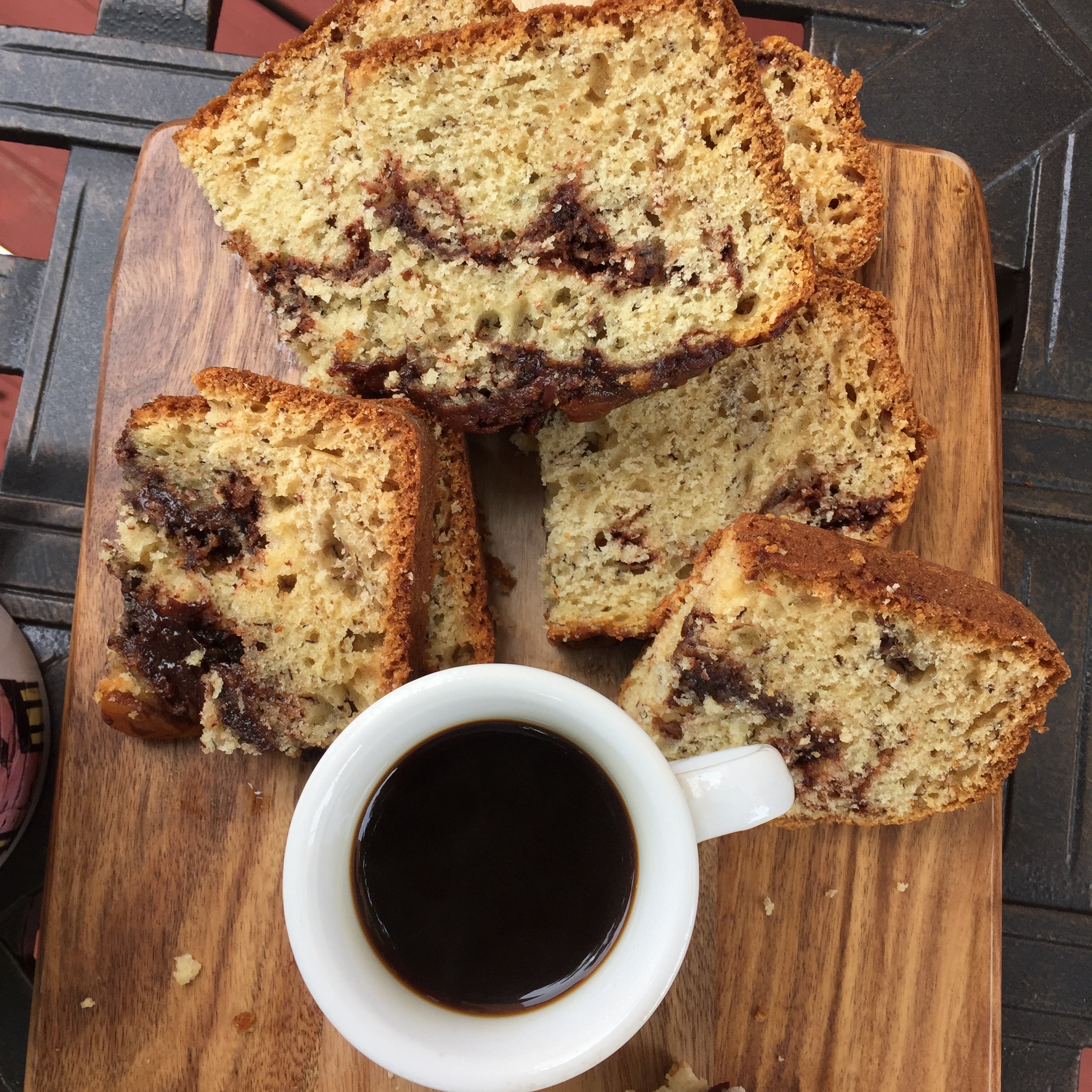 Jenny is super cool because she has really decided to devote a good portion of her life to preserving the really old, hand me down recipes and the stories behind them. It all started 7 years ago when she was told to stay off her feet during a high-risk twin pregnancy. If you know Jenny, staying off her feet is not something she does very well. One day, Jenny told a friend the story of when her cousin came by while she and her Mother were making homemade Easter Bread, the one with the egg in it. He was shocked to see them making bread from scratch. His reaction made Jenny feel so very sad and she said, "we can't let all this die". Her friend told her to write a blog and tell her stories. To this day Jenny is still at it. She started a delightful blog named Fables and Foccacia. You should check it out!
Jenny began cooking, like many, on a chair pulled up to the counter for easy access at age 5. Her Dad was her first teacher as he worked construction and had time off in the winter while Jenny's Mom was still hard at work in a factory making screen windows and doors. Both are retired now and this is certainly well deserved. At 11, Jenny's Dad passed the torch and Jenny made her first tomato sauce from start to finish while he looked on. The passion and curiosity were now embedded.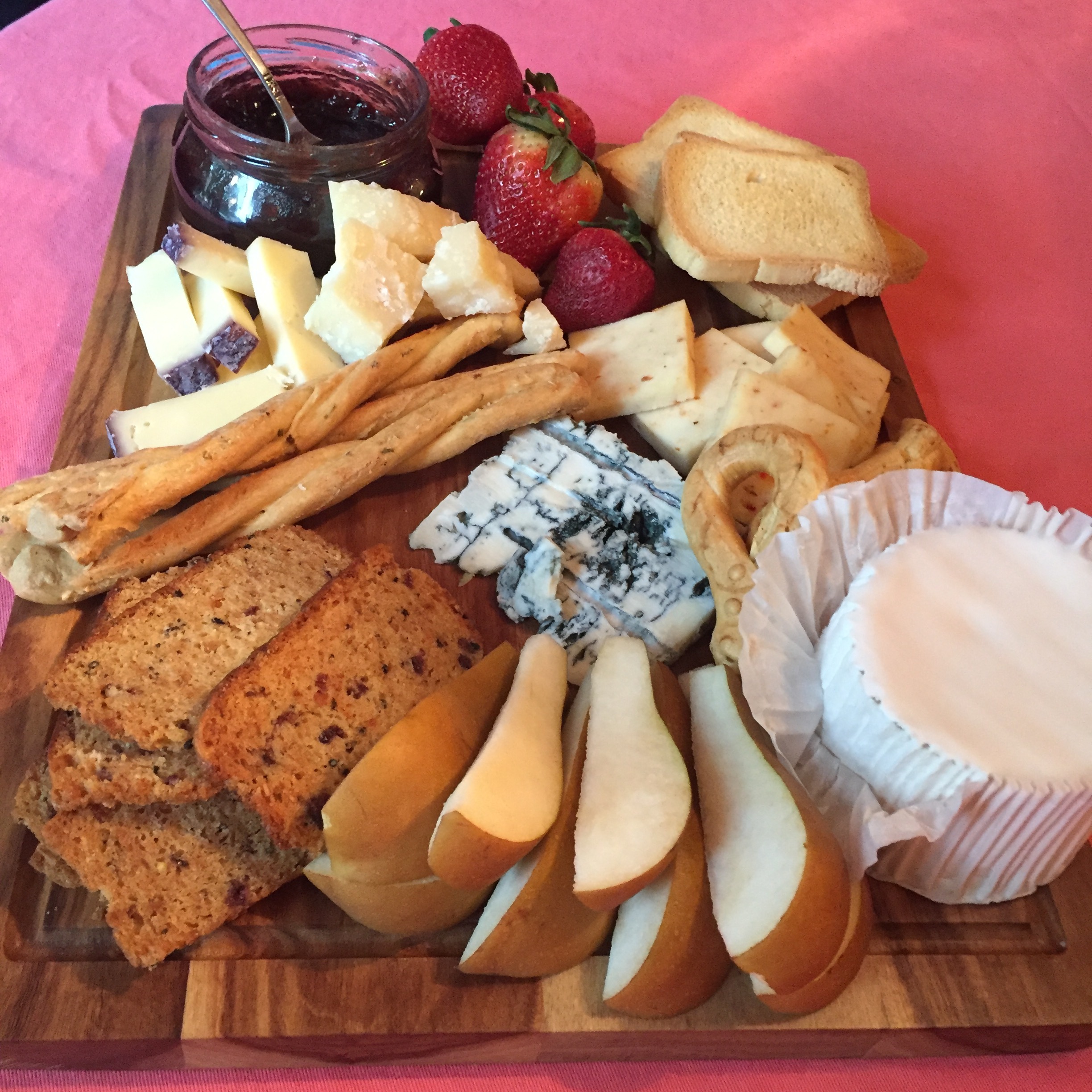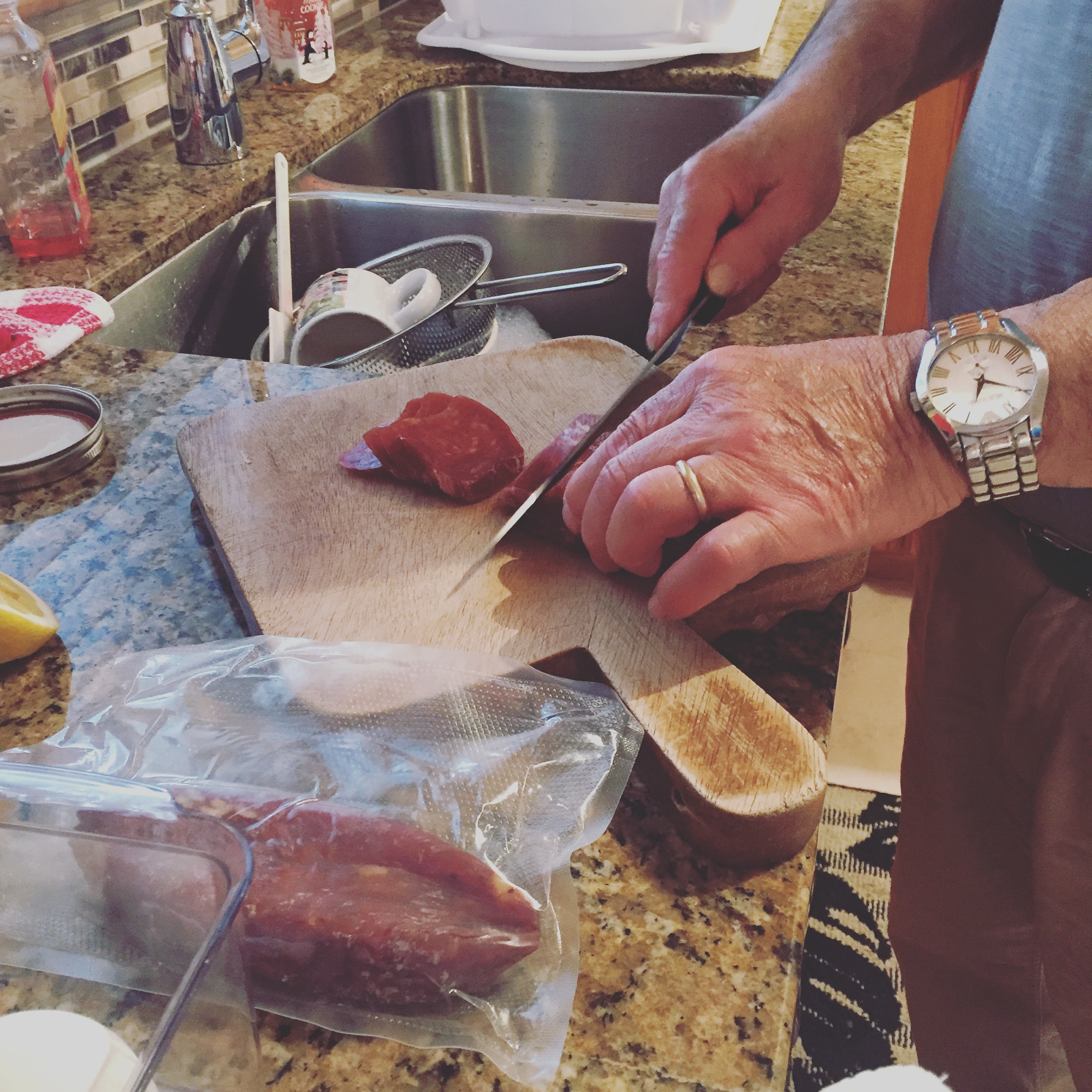 In university Jenny remembers hosting her first dinner party for a bunch of friends after a poetry reading. The best part of this story is she remembers exactly what she made; it was the time when Chinese and wok cooking were all the rage. Jenny whipped up some Fried Rice, a Stir Fry and Honey Garlic Ribs. From there came themed dinners, which morphed, into a business and the type of work Jenny loves, and Event Planning is something she is very good at. Keep this in mind my friends for your next party or event.
Today we made the elusive Pesche, or in English, Peaches which Jenny's family endearingly call, "little bums". Elusive as they are labour intensive they are one of the recipes dropped by the next generation. Pesche is often seen on special event sweet tables like communions, weddings and are a staple at bridal showers. They herald from the South of Italy, Calabria, as does Jenny, the bottom of the boot as it is known. Pesche are a cookie like dough that is hollowed out, dipped in vermouth mixed with both red and yellow dye to mimic the peach skin, the crumbs are saved, mixed with peach jam, amaretto and almonds. This mixture is mushed together into a rough paste and stuffed into the middle of the cookie. 2 sides are then brought together, rolled into sugar and turned into a "peach". They are the sweetest things I have ever seen and so delicious. Jenny and her siblings didn't really like this filling so their Mom made silky custard to put inside as a special treat just for them. Ethnic Mama's, you just have to love them. Jenny now takes delight in updating, yet still honouring, the traditional recipes by making Limone, Lemons with a lemony crust, custard filled with blueberries and the cookies are dipped in Limoncello coloured yellow for an added lemon hit.
Jenny has twin girls, and with all children, it is always interesting to see which gravitate where. Sophia, the baby by 1 minute is in the kitchen with Nonna, Nonno and Mom whenever she is able. Isabella drops by when it suits her. They are only 6 so this too may change. It is a fun thing to watch and a joy to instill healthy homemade eating habits in children, as they grow, this skill becomes ingrained and a natural way of life. For the first time in a year I will temporarily have all my grown children home and on 1 continent instead of 3. We are planning a Bolognese Competition as they all think theirs is the best. We all know mine is going to win.
Please see below the recipe for Pesche.
Peach Cookies
(Makes approximately 3 ½ dozen cookies)
Ingredients
Cookie Shells
12 eggs
3 cups sugar + additional sugar for dredging
4 packets of Lievito Bertolini (or 16 tsp of baking powder)
1 cup vegetable oil
9 -10 cups of all purpose flour(the more humid when baking the more flour is needed)
1/4 cup each vermouth, one with a few drops of yellow food coloring and one with a few drops of red food coloring (or ½ cup Alchermes)
For the lemon variation add:
2 tbsp of lemon juice
2 tbsp lemon zest
1 tsp lemon extract
½ cup of Limoncello (lemon liqueur) + yellow food coloring
Crumb Filling
1 cup cookie crumbs (from the peaches)
4 tbsp slivered almonds roughly chopped
1 cup peach jam
¼ Amaretto liqueur
Pastry Cream Filling
4 eggs
4tspssugar
4tspsall-purpose flour
2cups milk
Lemon Curd Filling
2 large eggs
4 large egg yolks
¾ cup sugar
½ cup lemon juice
½ stick unsalted butter
1 tbsp lemon zest
Directions:
Preheat oven to 350 degrees.
In a large bowl, mix all ingredients except flour together by hand (for the lemon variation also add in the lemon juice, lemon zest and lemon extract). Slowly add in the flour and begin to knead by hand until you've formed a semi-hard dough). Using a tablespoon or small scoop, measure out little balls of dough.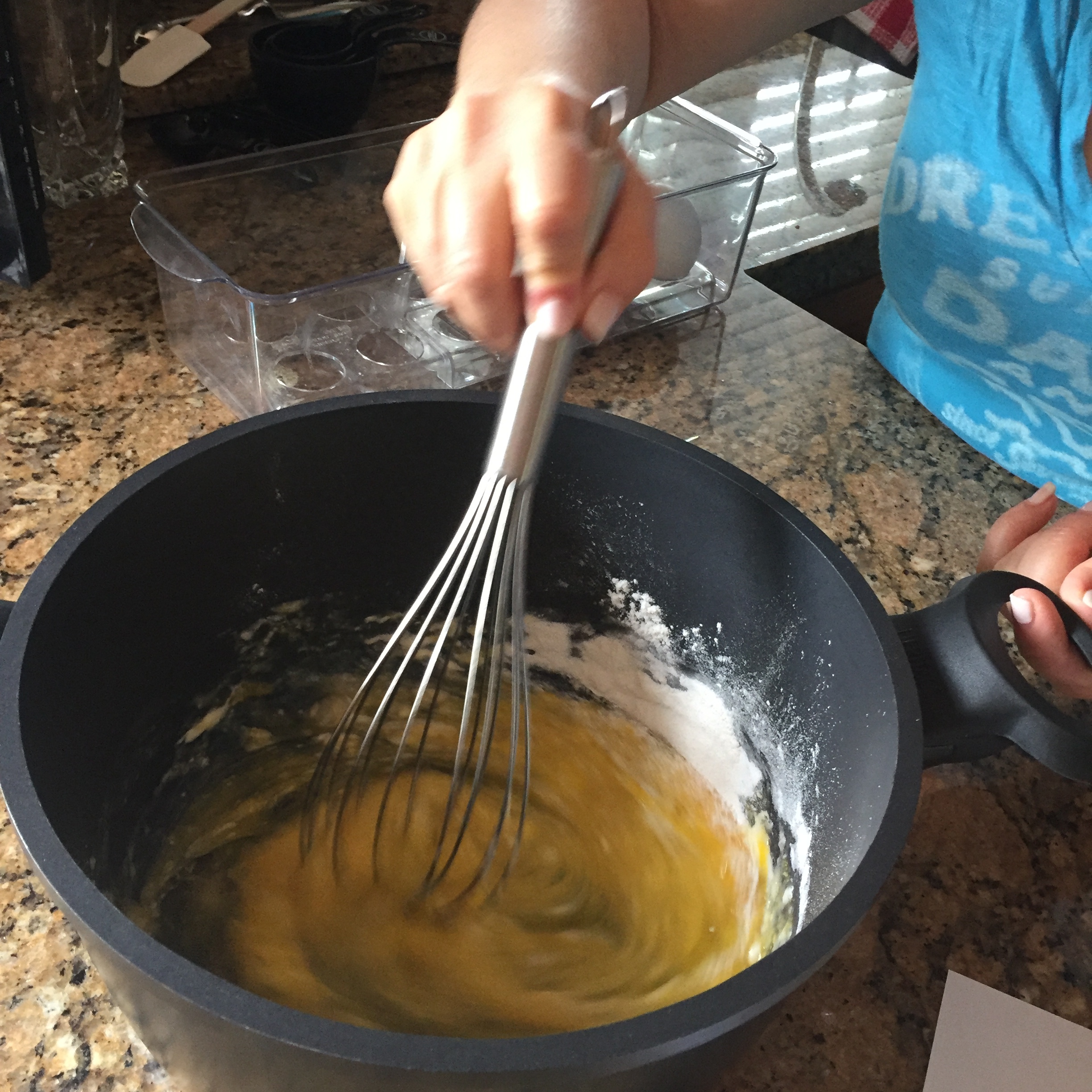 Place a small amount of vegetable oil on your hands and then roll out the dough balls and place onto a cookie sheet lined with parchment paper at least an inch apart. When making the lemon variation work the ball of dough into little lemon shapes by hand.
Bake the cookies on the middle rack for 15-20 minutes (timing will depend on your oven) until they are slightly golden on top and golden underneath. Remove the cookies and allow them to cool.
Once cooled, using a melon baller or small pairing knife, scoop out the centre of each cookie taking care not to go too deep with the cookie. Once all the centres have been removed, dip half of the cookies in the yellow food coloring and the other half in the red food coloring and place them onto clean paper towel to dry slightly. (For the lemon variation dip the cookies in the limoncello) Taking one each of the red and the yellow, fill the centres of each half and put them together. Roll the formed peach or lemon in sugar and place on a dish or serving tray.
For the Crumb Filling
In a small bowl combine all the ingredients to get a soft, sticky mixture then spoon it into each half of the peach.
For the Pastry Cream
For the filling, combine the eggs, flour, sugar and milk into a medium saucepan and cook over medium heat for 20 minutes, stirring constantly.
Remove from the heat, transfer to a bowl and cover. Then allow to cool for 2 hours.
For the Lemon Curd
Whisk together the eggs and egg yolks. Combine with sugar and lemon juice in a small sauce pan. Cook over low heat, stirring constantly until mixture coats the back of a spoon (approx. 12-14 minutes). Strain into small bowl. Add the butter 1 tablespoon at a time, stirring until smooth. Stir in lemon zest.
Press plastic wrap directly onto the surface of the curd to prevent a skin from forming. Let cool completely before using.
Note: the recipe can easily be halved to make less cookies. Also, the cookie shells can be hallowed out and will store well in the freezer.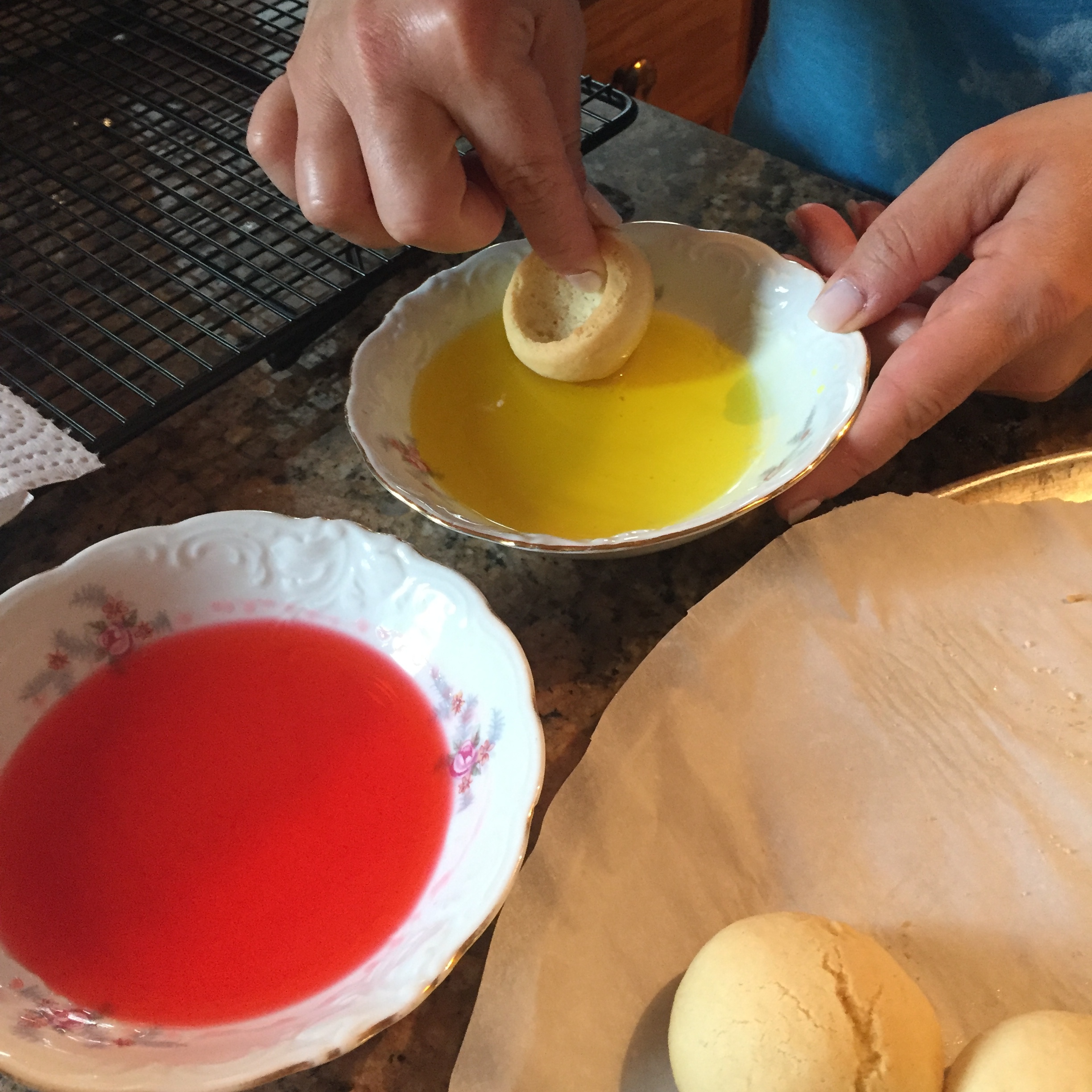 I have also posted the most adorable photo of Jenny's chicken scratch for incredible Crostini dough. Fill with anything from cherries to peaches to nutella. When using fresh fruit always use a little ground almonds for both taste and to absorb juices so the dough doesn't get mushy. Jenny does have a recipe for the entire Crostata from start to finish on her blog.